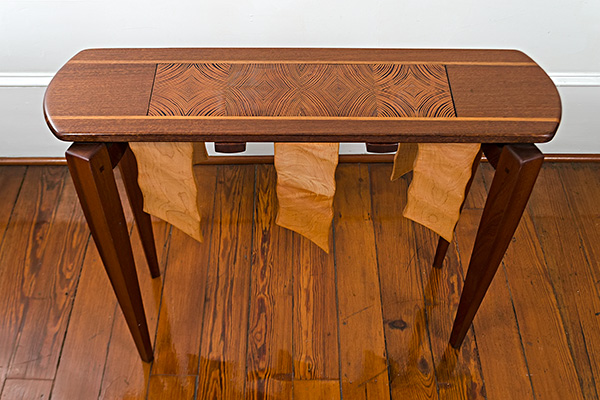 DAVID GOODMAN
Statement
These pieces are the result of a recent opportunity to play in my workshop without the constraints of a specific project.
I tried to loosen up a bit, to build both functional tables and non functional sculptures emphasizing the often surprising beauty of wood.
Some pieces were inspired by particular boards I could not pass up at Riverside Lumber and others from materials that I have archived in my shop; recycled cypress or pine from late 19th century homes I have had the pleasure to restore over the years.
Instead of working from plans or detailed drawings, I built them in layers, some from the top down others from the legs up.
The initial inspiration came from driftwood we found a few summers back on the west coast and the challenge of using a more controlled workshop technique to simulate the effects of water, wind and time.
David Goodman
May 2010