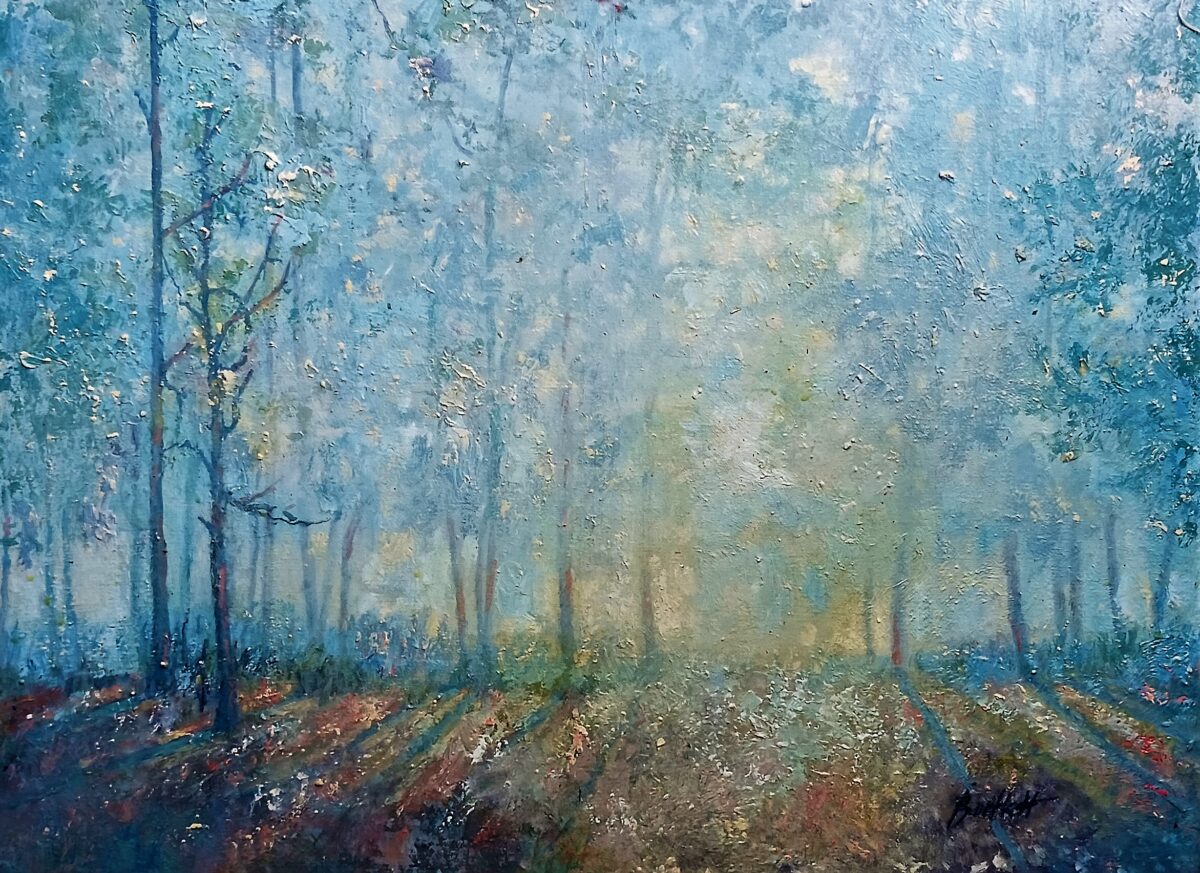 JACK BARTLETT
Statement
Angles-Light and Shadow
Jack Bartlett
ARTIST'S STATEMENT
When I look around me I see light, shadow and color, and these are the things that motivate me as an artist. I am interested in amplifying and enhancing those things, like a hunter, not just hunting for anything I see, but in those lights and shadows that often appear at angles; that sometimes appear as a golden Rembrandt light, touching surfaces, illuminating our world.
I consider myself a colorist rather than a tonalist in painting. I seek and see luminist color not only in light but in shadows, and my impulse is to expand it, not to represent color that is not there but to enhance the subtleties that are.
There are normally twelve hours of daylight, but I am focused mostly on the hours when the sun is at an angle, in mornings and afternoons, casting diagonal light and shadow over woods, fields and waters. I consider this glorious vision as a gift, a bonus, filled with the luxuries of color, angles of light, shadows within shadows, the gifts of eyesight. Because I have eyesight in only one eye, the ability to see at all comes to me as a gift. Everywhere I go I am constantly seeing these luxuries, framing and seeing a picture in my mind's eye before I ever begin painting it.
"Your eye is the lamp of your body." Luke 11: 34
-I live on a lake in the woods, and every day there is order and poetry in the skies, trees, water and roads. I am blessed to witness amazing dawns and dusks, and each one is different. I have an inexhaustible supply of subject matter. I am an exhilarated mirror.
"The poetry of the earth is never dead." Claude Monet
"In all things of nature there is something of the marvelous." Aristotle
"The creation of a thousand forests is in one acorn." Ralph Waldo Emerson
"Come forth in the light of things. Let nature be your teacher." William Wordsworth